Supporting Wellness
Caring Therapy & Counselling by Calgary Psychologists
We have years of experience in counselling services that get you and your family back on the right track. You don't need to walk this path on your own; let our psychologists be there for you.
Diverse & Specialized Therapists & Counsellors Here To Help You
Our Mission
Is to offer a caring and compassionate environment to explore healing and change through therapy and counseling.
Supporting Wellness Psychological & Family Services is dedicated to offering our clients a diversity of services to choose from. Our goal is to support the mental wellness of individuals, couples, families, veterans, first responders, and diverse cultures. Our team of specialized counsellors and psychologists is dedicated to offering you a variety of treatments such as talk therapy, and new and innovative approaches to non-talk therapy and counselling.
---
In the Beginning
Supporting Wellness Psychological & Family Services was a mere dream to create and develop a diverse and systemic means of psychological treatment.  For the past 10 years, Supporting Wellness has been offering treatment to help individuals throughout their journey.  Today Supporting Wellness has 20 clinicians and continues to grow to help meet the demands of mental health.  Kate Kolskog, Registered Psychologist, and founder of Supporting Wellness started this small practice in Calgary, Alberta.  Throughout the years it has been her vision to create a mental wellness practice by offering a therapeutic milieu of services within one clinical setting.  Mental Wellness comes in many forms.  While an adolescent is in therapy, their parent can enjoy an amazing massage to release the day's stressors versus waiting for their child to complete therapy.  Kate has always been passionate to provide mental wellness.  She speaks out and educates on the stigma of mental health.  She views mental wellness in many forms and takes a systemic approach when she created the practice.  Her belief has been, "We are all on a journey called life…we all take wrong turns and asking for directions does not make us weak.  It merely helps us discover a new path to change".  Change is possible! 
Our Vision to Change
Supporting Wellness is known for its diversity in service and treatment.  We honour "client choice" and offer a milieu of counseling and therapy services.  We offer talk therapy and non-talk therapy which we have found makes the therapeutic process attractive because of the many options to choose from. Supporting Wellness has three locations Calgary, Red Deer, & Cold Lake, Alberta.  Our team of professional therapists is passionate about sharing your journey and finding a solution that offers healing and change.
Counselling Services We Offer
Meet Our Therapists & Counsellors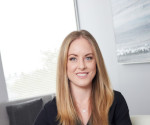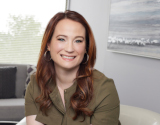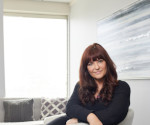 [widget id="wp_posts_carousel-29"]
Benefits Of Supporting Wellness: Therapy & Counselling

Safe & Welcoming Environment
Our office is comfortable and inviting for clients of all ages with a modern, open, and friendly atmosphere. We do our best to ensure you feel completely safe and comfortable when you come for your appointment, whether with a family member or on your own.

We cater to families with multiple concerns. We are knowledgeable about marriage and family counselling, couples therapy, and child therapy. We are dedicated to maintaining an environment that is safe, comfortable and inviting to families.

We Listen & Give Feedback
We engage an interactive method to our therapy and counselling sessions. We listen intently, respond appropriately, provide relevant feedback, and often offer suggestions of additional activities and reading material to supplement our sessions.

We are specialized psychologists, not general counsellors. When you need speech therapy, DMT therapy or EMDR, you can have confidence in the training and experience of the professional providing your care.

We do not require a referral from your family physician; seeking care from one of our trained psychologists is the first step to better mental and emotional health, and we want you to have easy access to the care you need.

We offer a free over-the-phone consult. Give us a call if you need to talk, and we can pair you with the therapist in our office with the appropriate training and experience to help you through your challenges.
We Offer A Wide Range of
Counselling & Therapies
All of the counsellors at Supporting Wellness are multidisciplinary and meet all of the qualifications set out by the College of Alberta Psychologists. As we have a wide span of knowledge and training in various specific disciplines and counselling in Calgary, we believe in fostering a positive, relationship-focused environment where clients of all ages can come for support, guidance, and family counselling for whatever ailment or concern they may have. Pyschologists in our three convenient locations may have specialized training in Brain Spotting, EMDR, Speech Therapy, Neurofeedback, Equiscope, Massage Therapy, and more.
Supporting Wellness Psychological & Family Services is a place where families and individuals can receive help for any psychological issue. We believe that change is possible, and we want our clients to know it as well. Together, we can open the door to a new chapter of wellness, happiness, and stability.
Your Are In Good Hands With Our Psychologists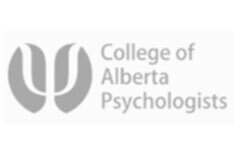 ---

Step 1: Over the Phone Consult
Give us a call for an over-the-phone consultation. There's no referral necessary! We look forward to getting to know you and helping you access the care you need.

Step 2: Pair With a Specialist
Once we've spoken on the phone, we'll be able to assess your concerns and pair you with a psychologist in our office who is best suited for your situation. We want you to receive relevant and relatable support.

We look forward to having you come in for your first session; our goal is to make you feel welcome and comfortable. You will sit down with a registered psychologist who has specialized knowledge of your area of concern.
Join Us for Supportive Calgary Counselling
At
Supporting Wellness Psychological & Family Services,
it's easy to make an appointment for individual therapy, couples session, or any other Calgary counselling service. While you may tell yourself that you can get through your struggles on your own, two heads are always better than one. There is nothing to be ashamed of; our psychological services have the power to change and improve lives. All you need to do is decide to stop living with anguish, hurt, stress, and fatigue; these negative feelings will perpetuate unless you take the step to move forward, and let us help you on your journey. The majority of Canadians struggle with some sort of mental illness such as depression or anxiety, but many of them do not seek adequate help to combat the condition. Together, we can end the stigma and enjoy a new horizon where children are encouraged to seek help for their problems, family counselling and individual therapy are celebrated and not stigmatized, and society accepts all those who struggle.